My dream wedding would be at Presqu'Isle, a weekend in the country away from the city. Closest friends and family filling the bedrooms and beautiful spaces of the main house, lazy meals al fresco surrounded by bistro lights and lanterns. An elegant long dinner table among the grove of tress leading to the pond. Dancing under the stars as white natural table linens billow in the breeze. And maybe even resident dogs George and Gracie milling about among the party goers like the socialites they are. Nature would reward us with a fiery sunset reflected in the lake, turning the crystal and silver on the tables into glowing embers of orange and red. Laughs would echo across the surrounding fields as guests trip up the lantern lined path back to the main house for a nightcap and a relishing of the day's festivities.
At the end of summer, Presqu'Isle hosted an afternoon garden party to introduce their space to the community and demonstrate how the house and grounds might transform for an intimate weekend wedding. Proprietors Josh and Aaron are the consummate hosts, (Virginia's very own Beekman Boys). No detail is overlooked in their careful restoration and revival of this 19th century manor house, and their warmth and kindness makes working together a joy. I'm excited to work in this space again and can't say enough kind things about Josh and Aaron and this wonderful world they've created on 20 acres in Remington, VA.
The floral arrangements for the garden party were inspired by the late summer peach, and brought in all the fuzzy peach tones of apricot, pink, and orange through garden roses, marigolds, zinnias, carnations, and of course local Virginia peaches picked the day prior by me and Paul. (My attempts to convince the peach orchard owner to let me cut down full branches was met with disgust, so we settled for peaches sans branches and were able to sneak a few tree leaves into the bottom of our buckets.)
The porch overlooking the lawn featured local Virginia grown peegee hydrangeas. All the greenery and foliage was foraged from the property.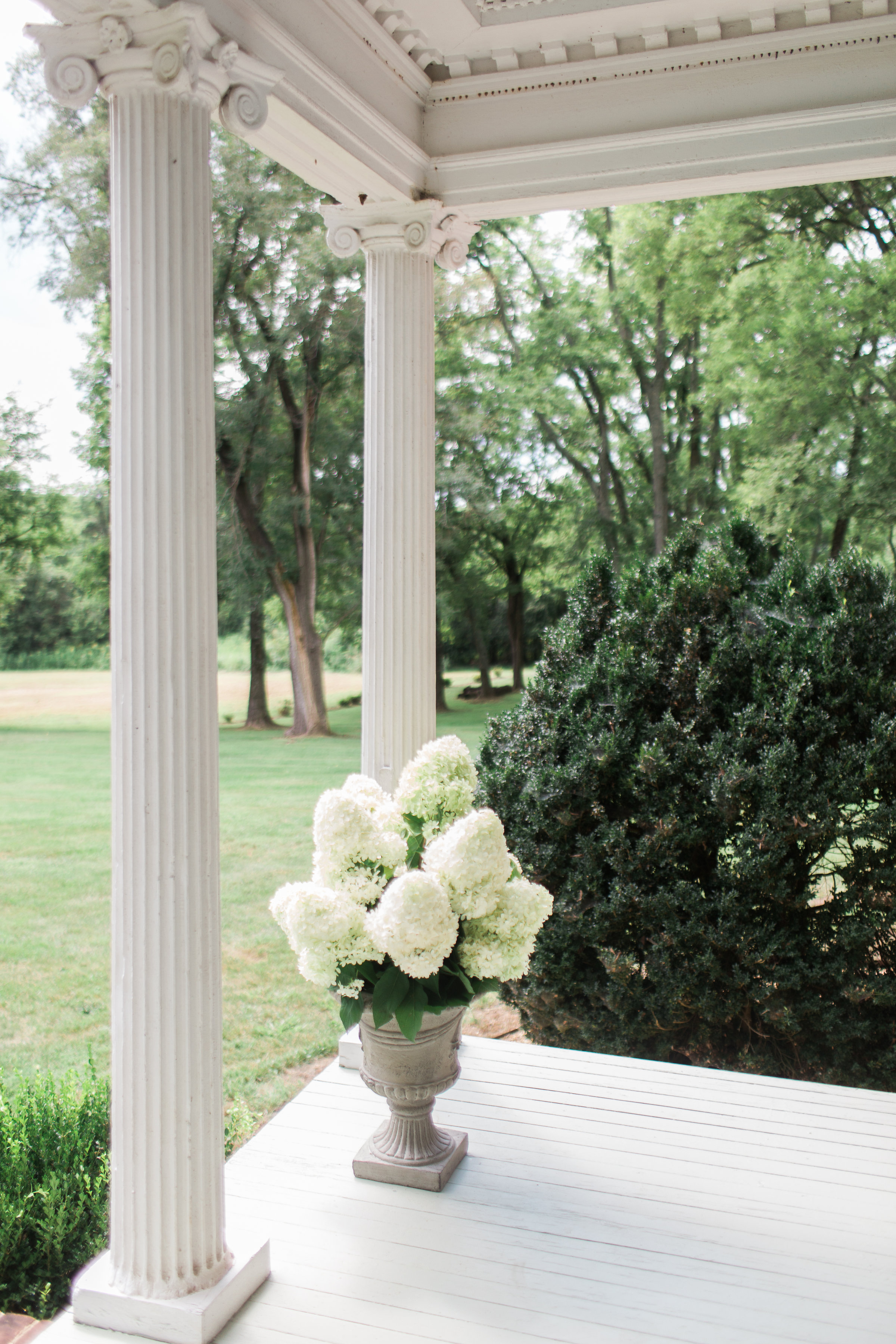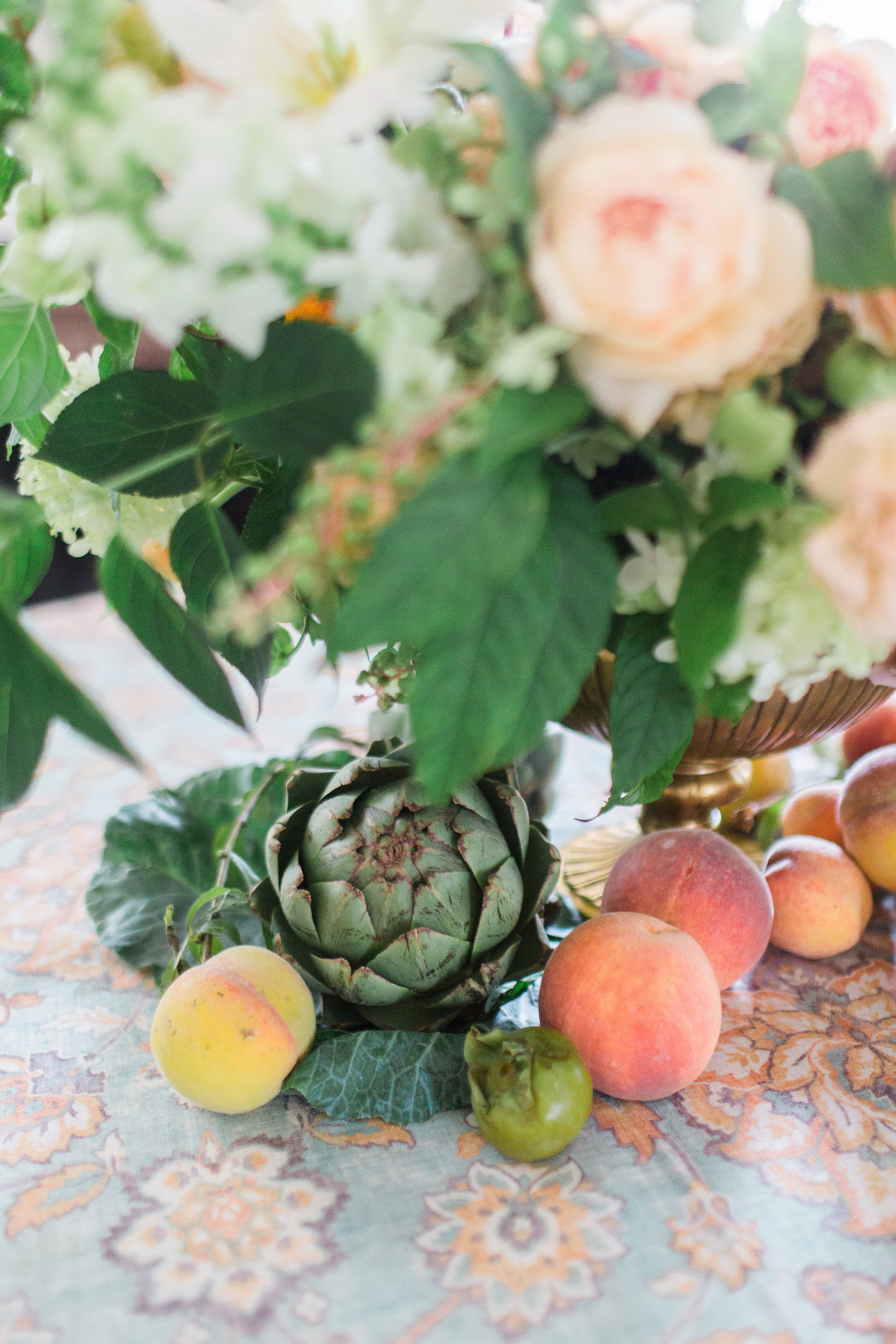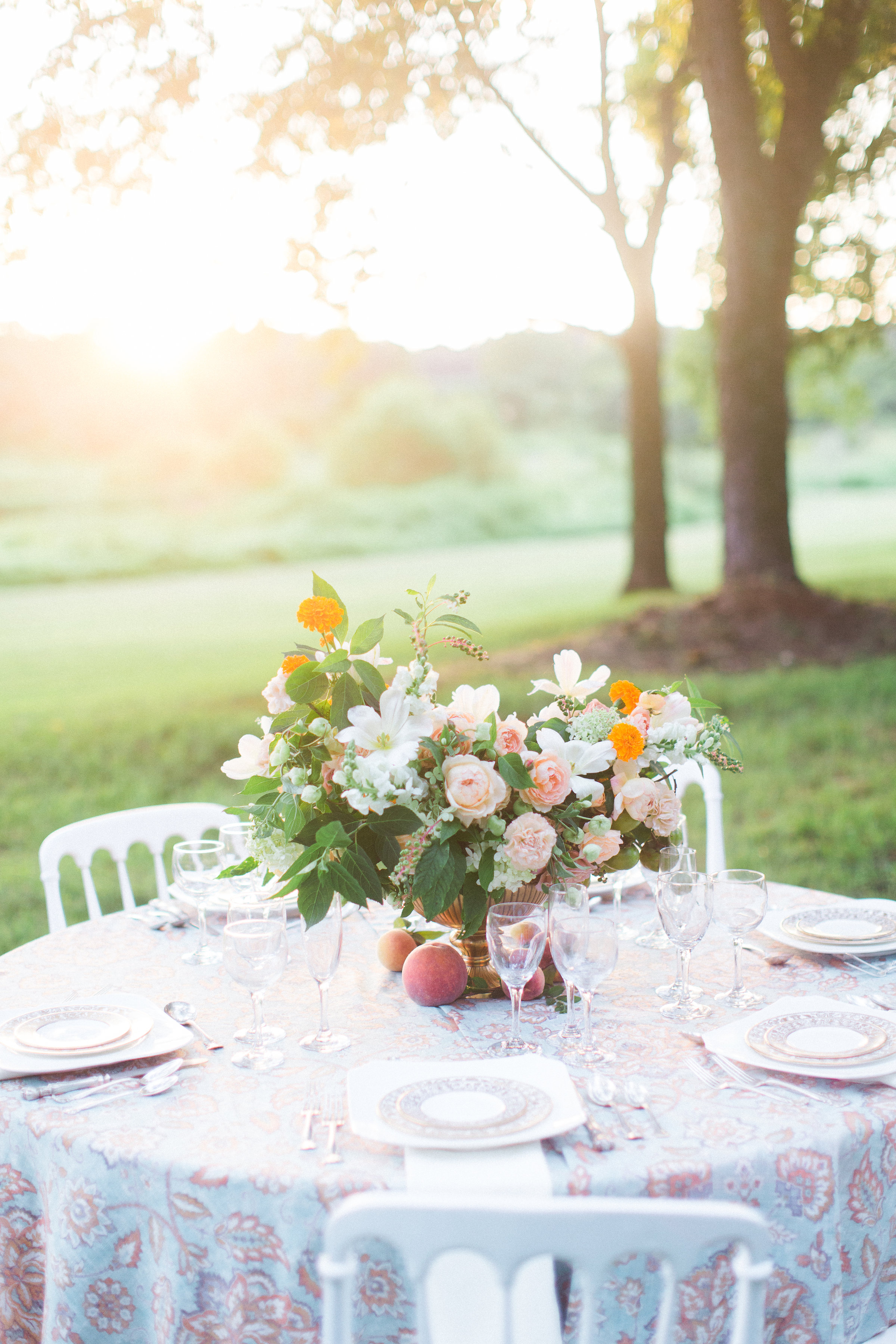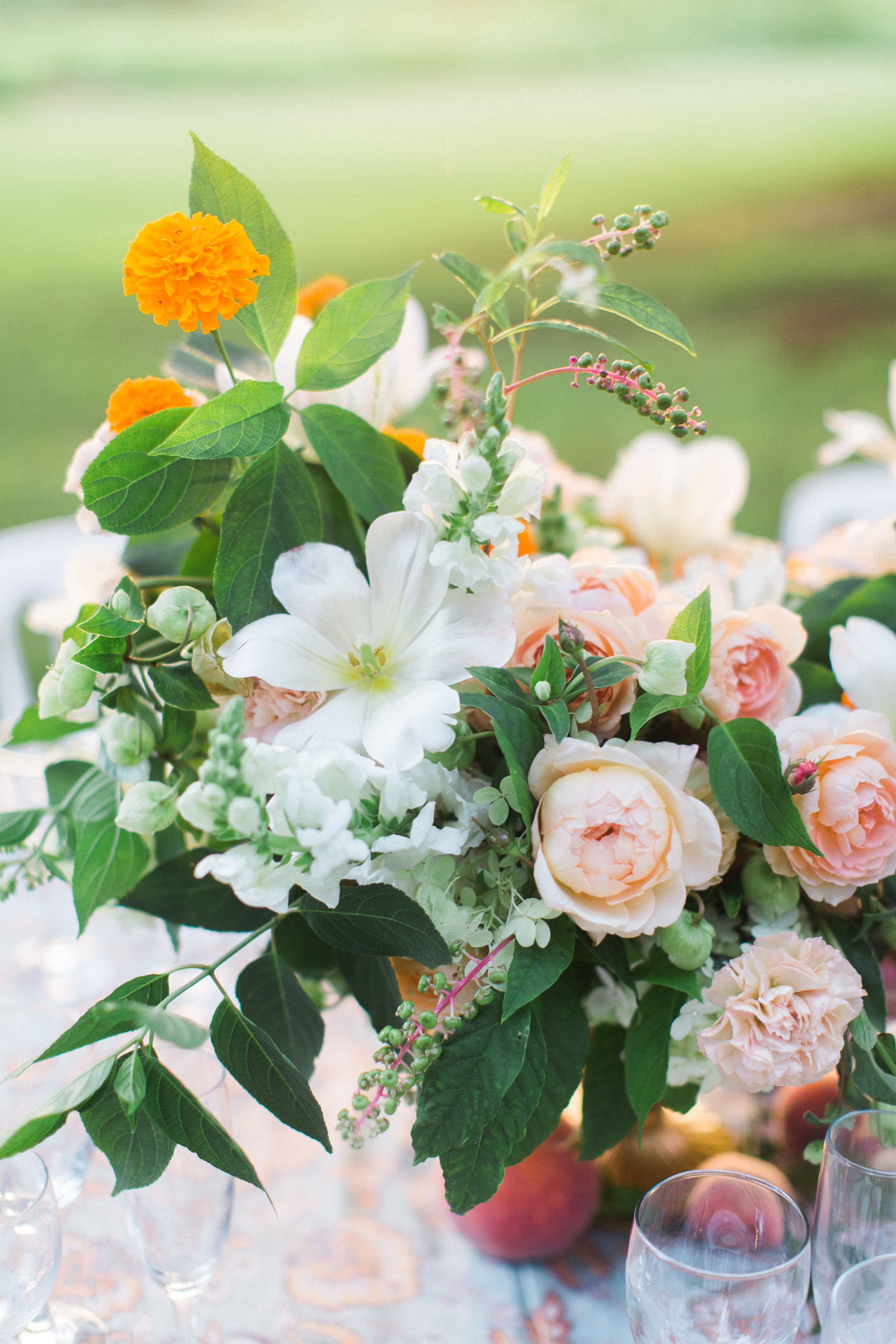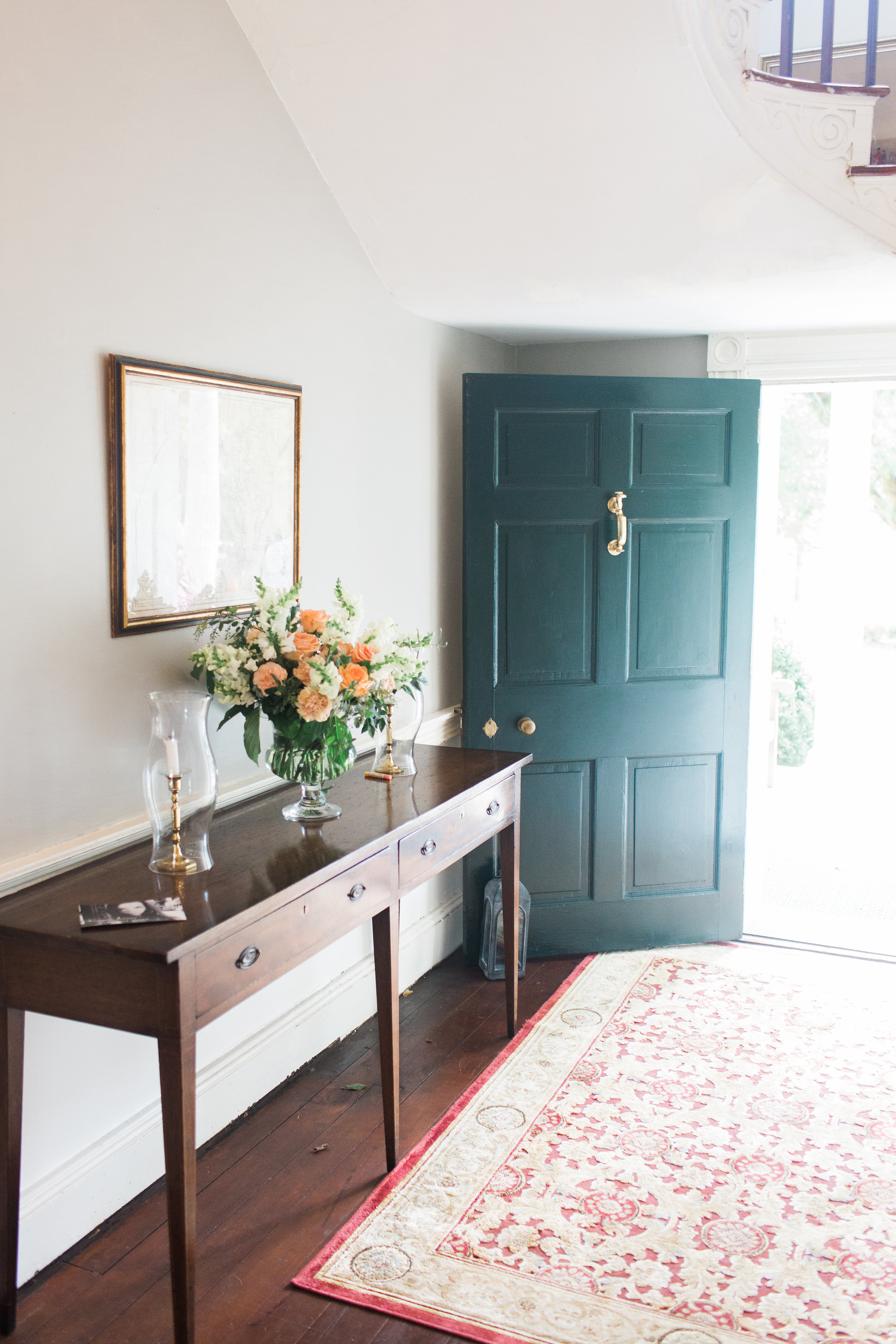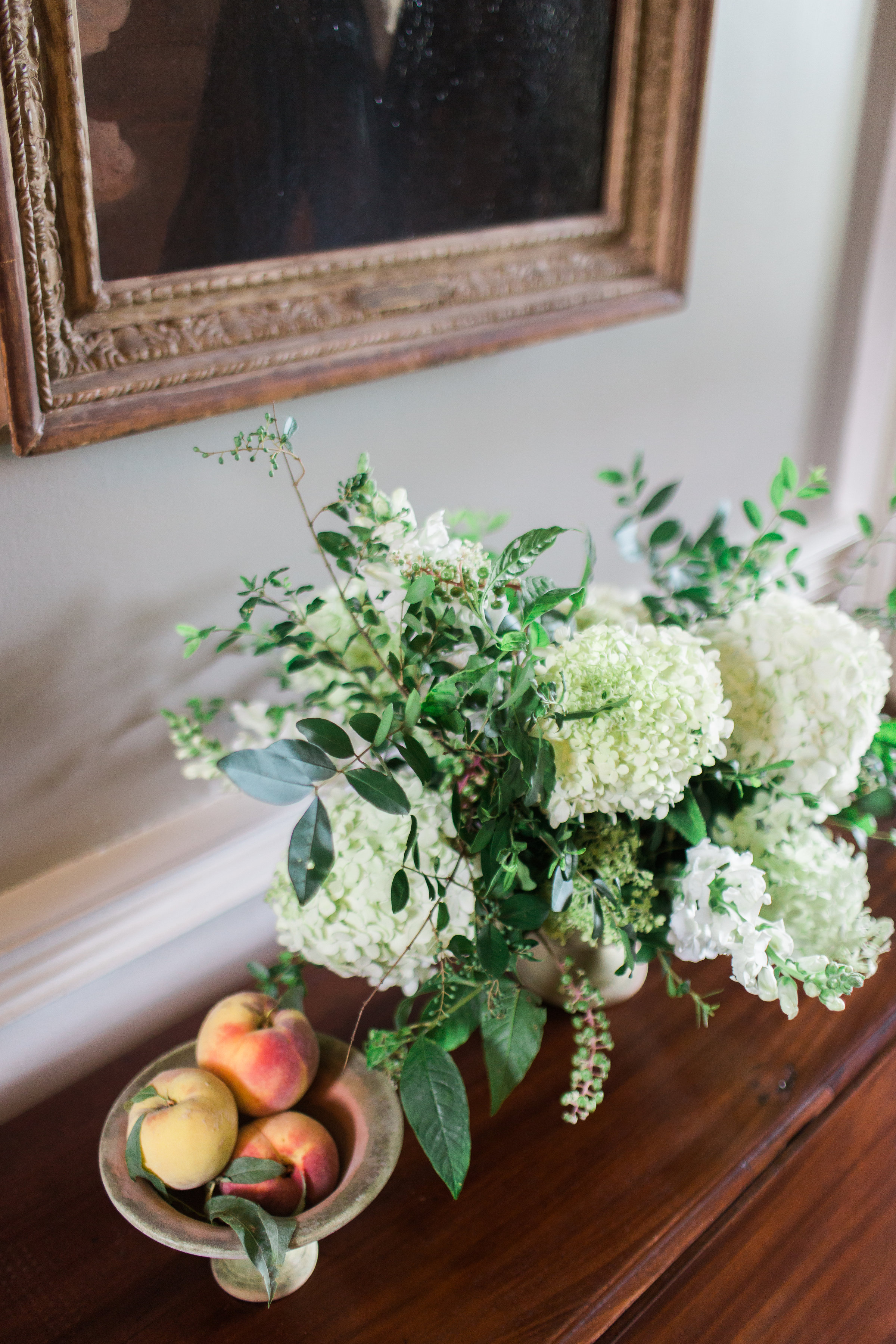 Long after the party guests left, the team shared a bottle of wine at our pond-side table and Paul caught a few more casts of the rod before the sun disappeared. These are just a few iphone shots I managed to grab: